Interesting one… so what do the 2 pieces of jigsaw mean? That's probably the most frequently asked question for me. Two perspectives really.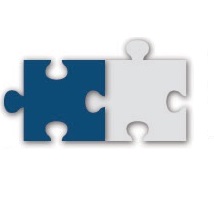 The first – KC Training & Consulting is passion about learning and development and I believe it is an important piece in an organization's overall vision and strategy. Building talents and keeping them creates dynamic and high performing businesses that drive revenues.
The second perspective is personal for me and KC Training & Consulting. I strongly believe every individual is unique just like organizations. To achieve the desired outcome and transform behavior, every learning solution must be a perfect fit, yes just like a jigsaw. Others pieces may appear to fit initially but really only one is a true match and that is what we do at KC Training & Consulting, partnering with you to customize that unique learning solution to meet your learning and development needs.
I am particularly focused on skills and talent development, dedicating a significant proportion of my program on self discovery and action-based learning. The distinctive competence is the ability to translate concepts and principles into the workplace in a very practical sense. Leveraging on adult learning methodology also allows me to develop programs that trigger positive behavioral changes which produce business results.
Leveraging on experiential learning, reflective thinking, and functional application, each program is designed as an interactive workshop which will focus on resource-oriented outcomes where participants undergo stimulating experiences to help them develop independent thought and skills.
Here at KC Training & Consulting, everyone learns by doing.
The dynamic KC Training Team comprises specialized consultants and trainers collaborating to deliver best-in-class training & development programs:
KC Training & Consulting Pte Ltd.

 32 Dafne Street Singapore 459552

+65 6872 3328 
 info@kctraining.com.sg